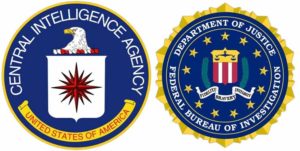 This what I saw in heaven An unusual entry in a book in heaven, simply stated "The doings of the CIA." So a woman came to inquire of me about the entry, she some how knew that the CIA doings has made it in the book of judgement. That soon are later there will be a judge or judges who will come and investigate. Like a woman inquired about the faith of her son, she ask:
"How will the doings of the CIA affect America"
. I began to explain to her but she know the answer before she ask the question. she walk away as if she was going some where but don't know where she's going. Rome cannot rise again, but Rome can make good cars. The Greeks cannot rise again, but they can talk about their history. England cannot rise again, but they can still have their royal family. That is, they cannot produce a future personality or power, that can inspired the world; that the vine has been cut off because when they had power there were no mercy. In this judgment, Haiti has more chance to have a great person rise among them than France. Every thing is like a bellyful, even civilizations, soon or later you need to eat again. To eat again are determined by the seed that you sowed.